Pregnancy & Pediatrics
It's never too early or late to pursue a healthy and pain free quality of life!
Ideally while pregnant, every woman should be under chiropractic care. At no other time in your life are pelvic balance, proper joint motion and optimal nervous system function more important!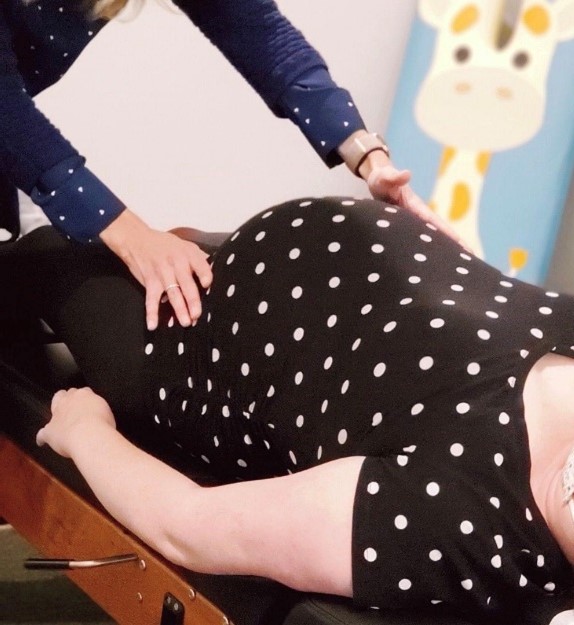 Not only can routine chiropractic care help manage pain in your back, hips and joints, it can also establish pelvic posture and balance- helping you stay more comfortable during your pregnancy!
Chiropractic care includes gentle spinal and pelvic adjustments, muscle work, ligament releasee (including round ligaments) and providing simple exercises to help maintain normal pelvic posture.
Chiropractic care during pregnancy has been shown to:
Help maintain activity during pregnancy
Reduce the need for pain medication during pregnancy
Be safe for mom and baby
Dr. Heather, (a mother of two lovely teenagers) completed her prenatal and pediatric chiropractic care training in 2014 as well as her certification of proficiency in the Webster Technique through the International Chiropractic Pediatric Association. The Webster Technique is a specific chiropractic analysis and adjustment that reduces interference to the nervous system and balances maternal pelvic muscles and ligaments. For more information on prenatal chiropractic or to schedule a prenatal chiropractic examination please call 403-901-0664 or email, backtohealth@shawbiz.ca.
For more information regarding chiropractic care during pregnancy visit the ICPA website.
My family has seen Dr Heather for several years now. She is very knowledgeable, professional and personable. My kids and I have found great relief with our chiropractor visits with her. I definitely recommend Dr Heather as a chiropractor and the clinic itself. Chiropractic has become part of our holistic health routine which has brought us improved wellness.
This is has been the first time I have ever used Chiropractic services and I must say that Dr. Heather at Back to Health has been truly exceptional in assisting me with my back issues and sciatic. She's been so supportive and helpful since this past half year that it has stopped from going insane with the prior pain I had. Thoughtful support and exercises have helped me a great deal. I would recommend her to anyone. And having Alicen as part of Dr. Heather's team makes things run so smoothly even when I have to change appointments and she's so cordial and professional. Awesome!! Many Thanks!
I consider myself fortunate to have Dr's Heather & Jason who both "have my back". Both have helped me a great deal over the years. Many health professionals can effectively assess & treat our conditions. However, there are few Chiropractors able to explain our specific condition and more importantly, provide patients with valuable "homework" to increase our health, and Dr Heather truly shines in that regard. I would be remiss if I didn't also compliment Alison (Reception/Admin) who is an absolute delight to deal with!
Excellent care! I have been visiting the clinic for 10+ years and will continue for many more. I am always impressed with the wealth and depth of knowledge that Dr. Heather shares with me and my family. She takes great care of me and keeps my back happy.
Back to Health Chiropractic is simply outstanding. From the friendly, helpful and patient receptionist to the amazing chiropractors. They are leaders in the field, and always learning and studying more. They listen to your concerns and treat you appropriately. I always feel better after being treated.