Our Story
We are both born and raised Calgarians, but it took taking our doctorate studies at Western States Chiropractic College in Portland Oregon for us to meet. As luck would have it, we were placed in the same practical lab group, and what began as a friendship quickly turned to romance! Valuing family, home, and smalltown values, upon graduating in December 1999, we chose Strathmore as our home to grow both our family and business.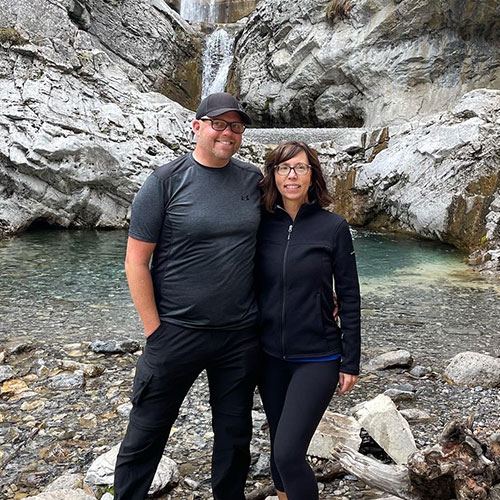 Dedicated to Strathmore
Strathmore has been wonderful place to raise our family, and we have loved watching it grow. Serving the community, though both our business and volunteering, has been very rewarding. While both of us have a passion for natural health through Chiropractic care, Dr. Heather takes a special interest in women's health, pregnant moms and children. Dr. Jason has even dipped his toes into local politics, but practice wise takes a special interest in the diagnosis and treatment of concussions, especially in young athletes. It has been a joy to touch so many lives.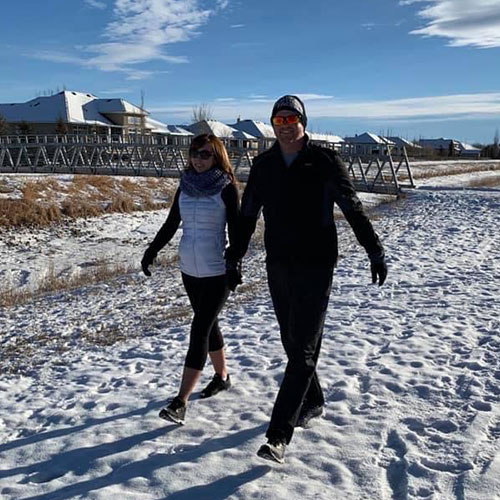 An Active Family Through Chiropractic
We have been blessed with two wonderful children – both have been adjusted since birth, and have commented at different times "how do people live without being adjusted?" We truly enjoy parenthood, and spent a lot of our  "away from the office time" as a family – especially loving the outdoors and travel. While we all have our independent interests, what brings us together the most is year-round outdoor pursuits – especially hiking, biking and snowshoeing. What keeps all of us going is our weekly adjustments to keep our nervous systems functioning at their best!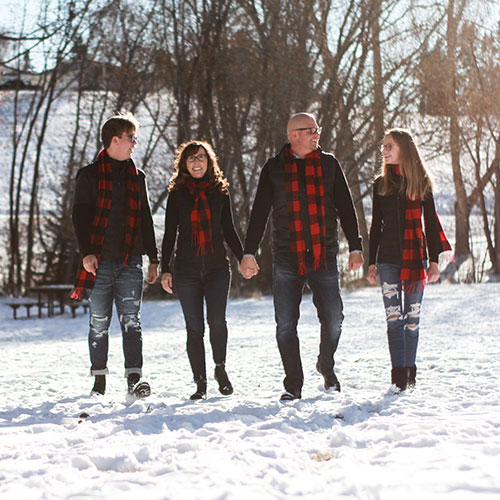 Welcome to Back to Health Chiropractic!
We are honoured to have this opportunity to serve you.
My family has seen Dr Heather for several years now. She is very knowledgeable, professional and personable. My kids and I have found great relief with our chiropractor visits with her. I definitely recommend Dr Heather as a chiropractor and the clinic itself. Chiropractic has become part of our holistic health routine which has brought us improved wellness.
This is has been the first time I have ever used Chiropractic services and I must say that Dr. Heather at Back to Health has been truly exceptional in assisting me with my back issues and sciatic. She's been so supportive and helpful since this past half year that it has stopped from going insane with the prior pain I had. Thoughtful support and exercises have helped me a great deal. I would recommend her to anyone. And having Alicen as part of Dr. Heather's team makes things run so smoothly even when I have to change appointments and she's so cordial and professional. Awesome!! Many Thanks!
I consider myself fortunate to have Dr's Heather & Jason who both "have my back". Both have helped me a great deal over the years. Many health professionals can effectively assess & treat our conditions. However, there are few Chiropractors able to explain our specific condition and more importantly, provide patients with valuable "homework" to increase our health, and Dr Heather truly shines in that regard. I would be remiss if I didn't also compliment Alison (Reception/Admin) who is an absolute delight to deal with!
Excellent care! I have been visiting the clinic for 10+ years and will continue for many more. I am always impressed with the wealth and depth of knowledge that Dr. Heather shares with me and my family. She takes great care of me and keeps my back happy.
Back to Health Chiropractic is simply outstanding. From the friendly, helpful and patient receptionist to the amazing chiropractors. They are leaders in the field, and always learning and studying more. They listen to your concerns and treat you appropriately. I always feel better after being treated.